Case Study: Elevating Christian Cemetery Record Keeping with CIMS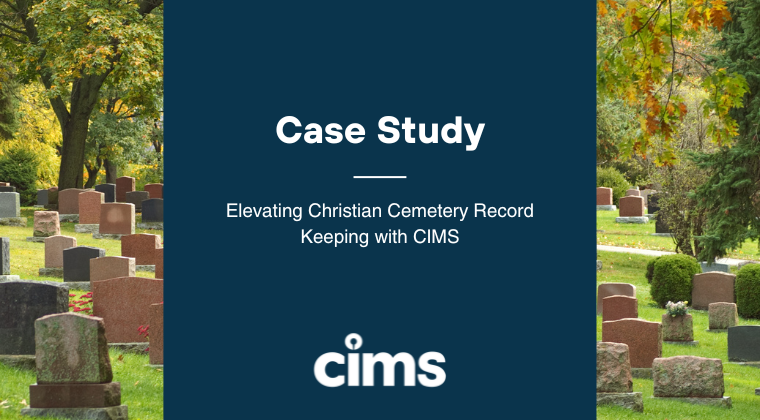 Navigating the intricate task of preserving historical burial data while serving a diverse and sizable community can present complex challenges for all kinds of cemeteries. The Calvary Cemetery Association in Dayton, Ohio, and the Roman Catholic Diocese of Marquette in Marquette, Michigan, both face these challenges. In this case study, we will explore the stories of these two prominent Christian cemetery organizations, and how they have entrusted CIMS to enhance their services and preserve their legacies. Through their experiences, we explore how cemeteries can leverage CIMS to streamline operations, enhance record-keeping, and provide valuable services to their communities.
Calvary Cemetery Association – Dayton, Ohio
Founded in 1872, Calvary Cemetery Association was formed to satisfy the need for a sacred resting place for Dayton, Ohio's diverse Catholic population. From its origins as St. Henry's, the first Catholic cemetery established in the rapidly expanding town in the 1830s, to its transformation into a more expansive site on 100 acres of southern countryside in 1872, Calvary Cemetery has stood as a testament to the faith and heritage of the area. With over 100,000 graves spread across 200 acres, Calvary Cemetery stands as a lasting memorial to the past while embracing the future, guided by the unwavering commitment of the Calvary Cemetery Association's trustees.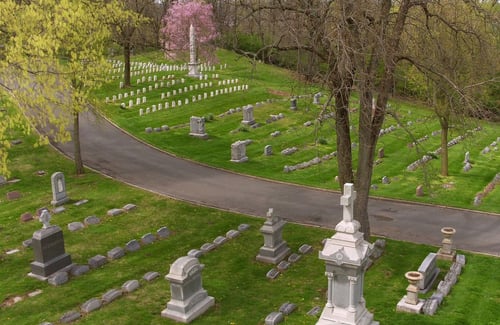 Embracing modern solutions to enhance its services, Calvary Cemetery implemented CIMS in 2006, eventually upgrading to CIMS Platinum to harness the power of the most advanced cemetery management tools. With CIMS Platinum's web-based application, they have revolutionized their approach to cemetery administration, seamlessly linking their cemetery data to computerized GIS smart maps. This journey has not only modernized their operations but also allowed for multi-user accessibility, enabling staff to efficiently manage records and access maps from various devices, including PCs, laptops, tablets, and smartphones.
Further, the integration of CIMS Platinum has provided Calvary Cemetery with a suite of additional features. Including the ability to create work orders, deeds, and contracts, Calvary Cemetery now possesses a robust toolkit. The scheduling and integrated calendar functions enable streamlined planning, while user-defined tracking fields provide flexibility in tailoring the system to the cemetery's unique needs. With unlimited tech support, comprehensive training options, and free software upgrades, CIMS has helped Calvary Cemetery enhance its services to the Dayton Catholic community.
Roman Catholic Diocese of Marquette – Marquette, Michigan
The Roman Catholic Diocese of Marquette, an enduring presence in Michigan's Upper Peninsula, began its journey with CIMS back in 2014. Wanting a more efficient software system to help manage their two cemeteries, Holy Cross Cemetery – Escanaba and Holy Cross Cemetery – Marquette, they turned to CIMS.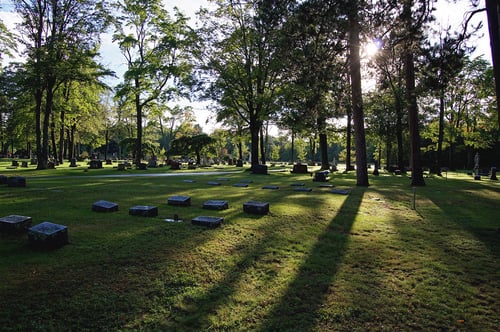 Embracing modern solutions to enhance its services, the diocese seamlessly integrated CIMS Platinum into its operations. With smart maps, cloud storage, device accessibility, and multi-use capabilities, CIMS Platinum has provided both cemeteries with a comprehensive toolset, allowing for efficient administration and record-keeping. With its user-friendly interface and cloud-based accessibility, CIMS Platinum has revolutionized how the diocese manages its vast data, ensuring accuracy and accessibility from various devices.
As a part of this transition, the Diocese of Marquette opted to utilize CIMS data migration services, entrusting the skilled CIMS team to seamlessly transfer their existing cemetery records into the new CIMS database. This meticulous process ensured a seamless and precise transfer of their invaluable historical data, ensuring they remain preserved for generations.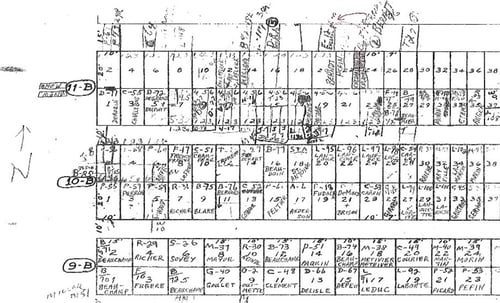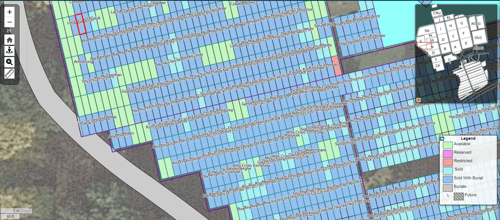 In the realm of cemetery management software, all-encompassing solutions like CIMS bring about a transformative shift. The path taken by these two Christian organizations to elevate their services and streamline operations through CIMS Platinum showcases the power of innovation and modernization.
Let CIMS be your partner in escalating your cemetery management processes. Whether you're seeking streamlined record-keeping, seamless administration, or enhanced services, CIMS has a solution. Request more information about our software or schedule a virtual demo today!