Is cloud-based cemetery software right for your cemetery?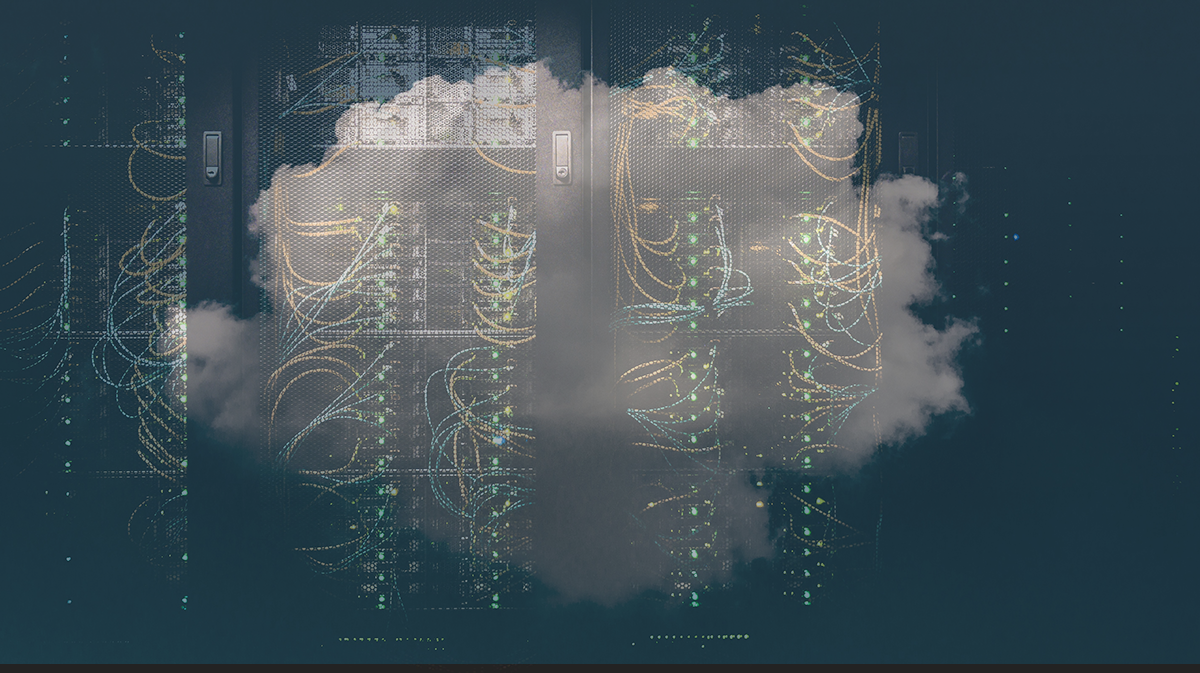 Dropbox. WhatsApp. Netflix. Nowadays, most of the apps we use to work—and to decompress after work—seem to live on the cloud.
The cloud is everywhere, but what is it?
While the term has entered the parlance of everyday life, not everyone knows what the cloud refers to (beyond those white and gray things in the sky, that is). Put simply, the cloud refers to services and software that operate via an internet connection instead of being installed locally. This configuration allows users to access data stored on the cloud from anywhere with Wi-Fi.
Half a decade ago, the cloud had quite a few skeptics. But in 2021, many people have accepted the benefits of cloud-based storage—including a growing number of cemetery managers. In this post, we discuss whether data is safe on the cloud and outline the three biggest advantages of upgrading to cloud-based cemetery software.
Is the cloud secure?
Cemeteries store a lot of sensitive information, so it makes sense that data security is top of mind for many cemetery managers. The good news is that uploading data to the cloud is highly secure. Major cloud providers, such as Amazon Web Services, IBM Cloud, and Microsoft Azure, protect users by encrypting all data, backing data up across several servers, and constantly monitoring their systems against threats. For this reason, many cemetery software providers have developed cloud-based management solutions.
3 reasons cemeteries move their records to the cloud
Thinking about investing in cloud-based cemetery mapping software? Here are the three biggest benefits of migrating your cemetery records to the cloud.
1. Cloud-based cemetery software makes important documents more accessible.
With cloud-based cemetery software, cemetery staff can view maps and records via a tablet while walking cemetery grounds or conduct time-sensitive cemetery business from home. Since applications that run on the cloud store user information on the internet, that data can be accessed from anywhere with an internet connection. You don't have to log into a desktop computer in your cemetery's office space to view your cemetery's records.
2. Cloud-based storage helps cemeterians protect records.
Cemeteries store a lot of important historical documents. Digitizing them preserves these artifacts for generations to come. Yes, uploading your documents to the cloud means they're stored on the internet. However, that doesn't mean your records will be available to anyone outside of your cemetery. Your data is encrypted and monitored 24/7. Plus, all this data is backed up on multiple servers, meaning that your records will be safe even if your hardware fails.
3. Avoid cumbersome installations and updates.
Managing a cemetery is a lot of work, and it's frustrating when tasks like software updates interfere with getting work done. With cloud-based cemetery software, updates are automatically installed online—no downloads or reboots required. As a result, cemeterians can rest easy knowing they always have access to the latest version and the newest features.
Is your cemetery ready to make the switch to cloud-based record-keeping? Request a proposal from CIMS here.
About CIMS cemetery software
In 1998, CIMS (Cemetery Information Management System) was born out of a commitment to the dedicated cemetery representatives who keep their cemeteries running. Over the past two and a half decades, the CIMS team has worked closely with more than 1,000 municipal, religious, and private cemeteries to create software and modules that simplify record-keeping and streamline everyday tasks.
Interested in learning more about CIMS? Request more information about our cemetery software here.