Considering cemetery management software? Start here.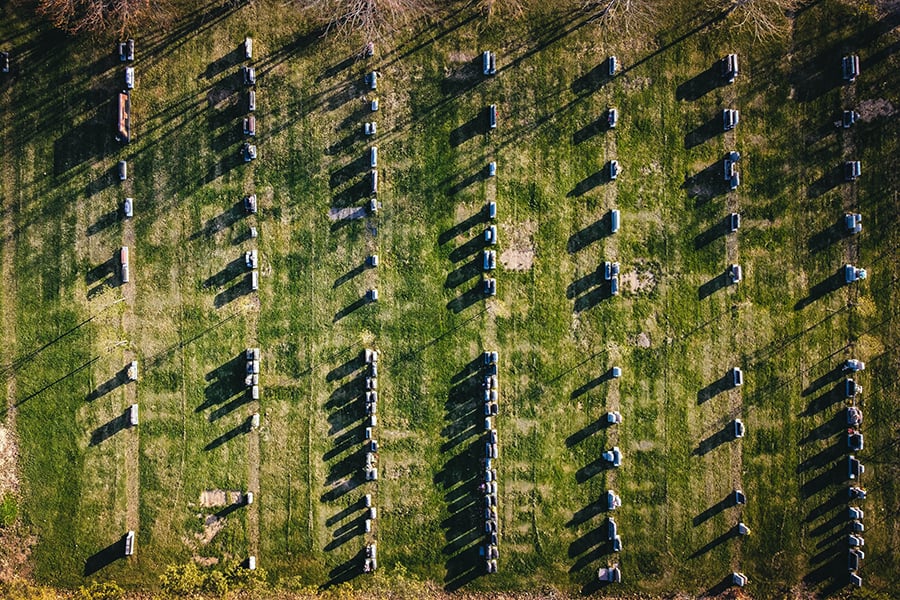 Using a combination of paper maps, various records, and aging logbooks can make daily cemetery tasks feel more like a never-ending maze than, well, routine operations.
You empty every cabinet, trying to find lost files.
You pour over competing records, hoping to determine which is correct.
Maybe you even curse whomever kept the cemetery's books 100 years ago.
These cumbersome tasks cause headaches and waste time that could've been spent serving customers. Meanwhile, without trustworthy cemetery records, you're left to guess which plot are sold and which ones are available.
Here's the thing: Most cemeterians will tell you that there's a difference between guesswork and good work. Missing and damaged records often stand in the way of the latter.
That's why cemeteries across the United States are investing in cloud-based cemetery management software to empower their employees and better serve customers.
Is your cemetery ready to streamline everyday operations with cemetery management software?
In this post, we share our cemetery software starter guide. These tools will help you learn more about alternatives to paper record-keeping, show you how cemeteries like yours have used cemetery software to serve customers in new ways, and equip you with proven strategies for gaining buy-in from decision-makers at your cemetery.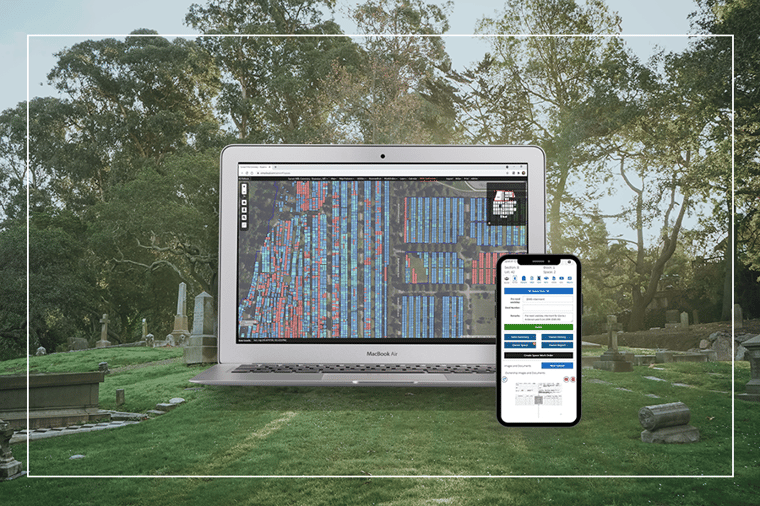 Your cemetery software starter guide
Transitioning from familiar processes to something new can be challenging. But upgrading to cemetery management software is all about making cemeterians' jobs easier. Here are tools and resources for getting started.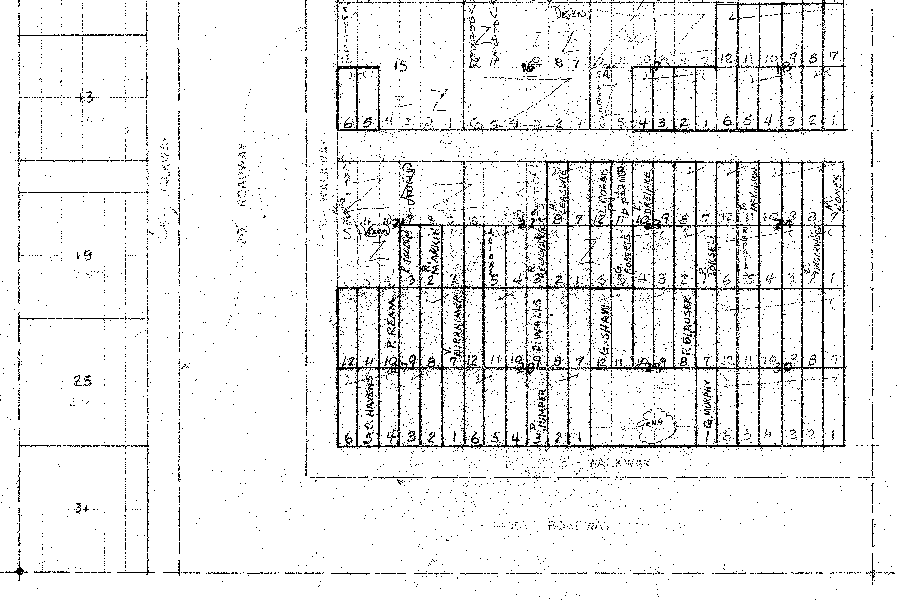 Explore alternatives to paper maps and logbooks
Cemetery maps share the history of your grounds, who's resting there, and what you can offer to grieving families. In essence, they're your cemetery's storytellers.
Incomplete or damaged maps? They lose the plot. Vital information gets lost. A necessary part of the story is missing.
Do your records tell your cemetery's full story?
If not, it may be time to explore alternative ways of storing and maintaining cemetery records. (It may even be why you found your way to this blog post.)
Many cemeteries transition from analog to digital record-keeping to preserve maps and protect essential information. This switch allows cemetery staff to keep track of important data and better share the cemetery's story with potential customers.
If you've relied on paper maps, deeds, and documents for a while, it can be difficult to imagine an alternative. From complex Excel sheets to online maps with drone imaging of cemetery grounds, cemeterians use a variety of tools to monitor their cemetery's operations.
Want to explore your options? Our guide to cemetery mapping explores the different ways today's cemeteries are storing their maps and records.
Learn why other cemeteries upgraded to cemetery mapping software
The deathcare industry is unique. However, many cemeteries face similar challenges. Why not tap into other cemeteries' experiences?
Want to streamline your cemetery operations with an all-in-one management platform? That's what Union cemetery in Maplewood, Minnesota, did. Ultimately, the cemetery migrated decades of paper records to an online database with an interactive cemetery map. Now, all the cemetery's ownership, interment, and marker information is linked to the corresponding grave space. Check out Union Cemetery's story here.
Let's say you want to transition to cemetery mapping software without ditching the workflows you depend on. Sunset Hills Cemetery in Bozeman, Montana, did just that. The cemetery staff moved thousands of burial records to cloud-based cemetery management software with custom reports for handling receipt, agreement, and permit records. You can read more about why Sunset Hills Cemetery transitioned to CIMS Platinum here.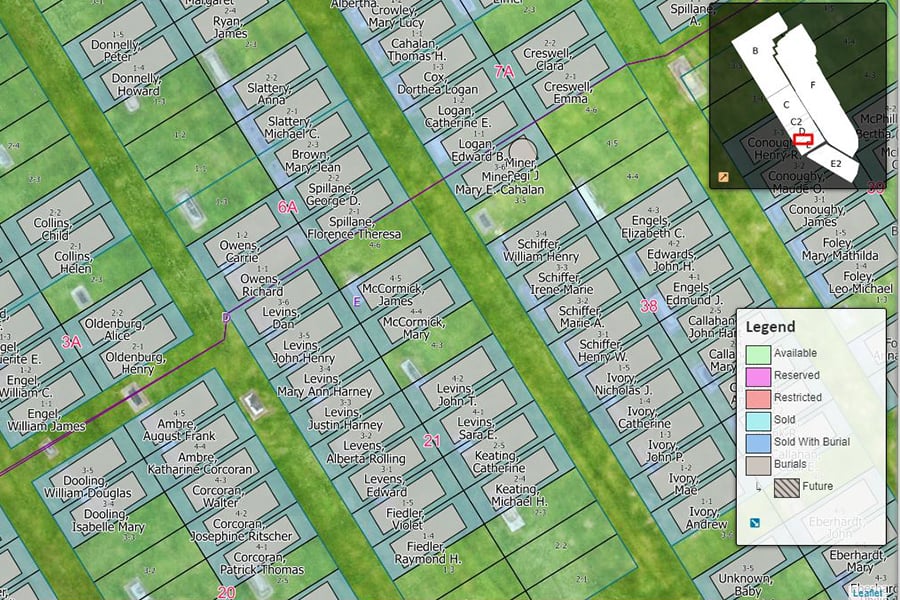 Or maybe you want to go all in on today's cemetery mapping technology like St. Francis Borgia Cemetery in Cedarburg, Wisconsin. Hoping to capture the history and natural beauty of their storied grounds, the cemetery's staff added high-quality drone images as the backdrop of their digital cemetery map. You can read about how CIMS helped them build picture-perfect maps here.
Stories of cemetery success provide models that other cemeteries can use to improve their operations. Your cemetery may be new to management software, but you aren't alone in wanting to simplify cemetery business.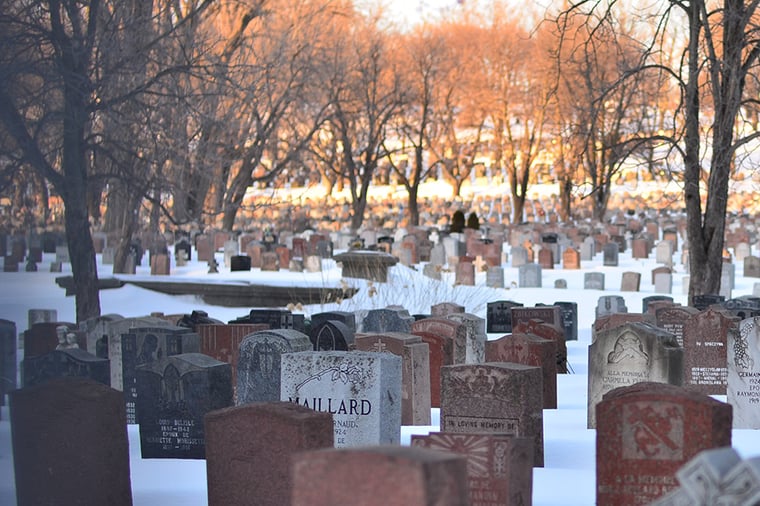 How to gain buy-in for cemetery management software
Want to move forward with cemetery management software? Be prepared to make your case to the cemetery board.
Cemetery finances can get complicated. For this reason, it can be challenging to convince cemetery board members and trustees that software is worth the investment. It's important to know exactly how software will help your cemetery operate more efficiently and how quickly it will deliver a return on investment.
To gain buy-in from the decision-makers at your cemetery, be sure to:
Walk decision-makers through the many advantages of cemetery management software, including improved sales activity, streamlined record-keeping, and enhanced security.
Share all relevant literature with all board members and trustees.
Present accurate pricing information.
Preparing for a board meeting? Read our full guide on how to convince decision-makers that cemetery software matters.
You can also request your comprehensive product information guide from CIMS cemetery software and get pricing information for your cemetery.
About CIMS cemetery software
CIMS (Cemetery Information Management System) was born out of a commitment to the dedicated cemetery representatives who keep cemeteries running. Over the past two and a half decades, the CIMS team has worked closely with more than 1,000 municipal, religious, and private cemeteries to create software and modules that simplify record-keeping and streamline everyday tasks.
Ready to get a quote for your cemetery? Request your CIMS proposal here.