Mapping Your Cemetery: Tips for Dealing with Non-Existent or Inaccurate Maps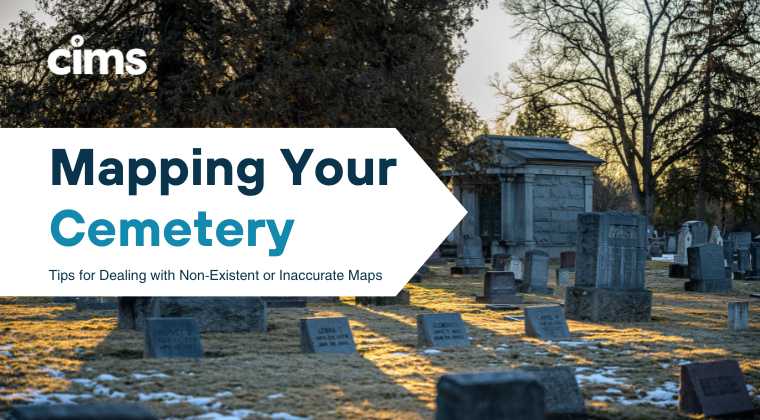 After more than twenty years working with cemeteries to simplify record-keeping and streamline everyday tasks, our mapping experts have successfully transferred data to CIMS from a wide range of maps. From a cemetery office nearly losing paper records in Hurricane Katrina, to centuries-old hand-drawn maps and incomplete digital records, our team has seen it all. No matter what your situation is, hope is not lost! We will meet you where you're at and work with your team to take your cemetery maps and records to the next level. If your records are not helping your staff run the cemetery smoothly, or you don't know where to begin embarking on your journey to clean up your maps, this blog outlines a few tips to help you get started.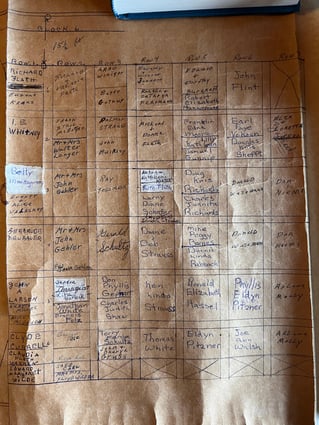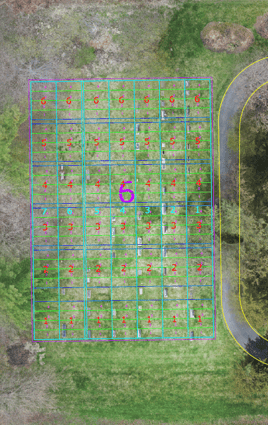 A before and after of a cemetery that the CIMS team is in the process of mapping.
1. Start with what you know
Even if you don't have a complete map of your cemetery, you probably have some information about the location of burial plots. Start by gathering as much information as you can from burial records, plot deeds, and other sources. This can help you create a rough sketch of the cemetery layout and identify areas where more detailed mapping is needed.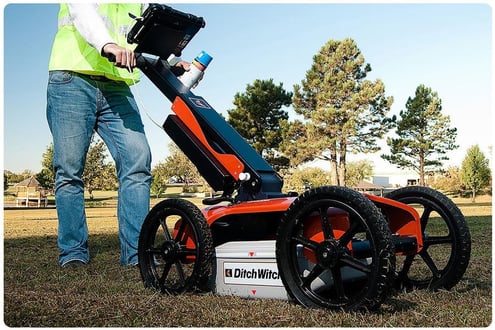 2. Use technology to your advantage
Technology can be a great asset when it comes to mapping your cemetery. The sooner you can digitize your cemetery maps and records, the better. With CIMS Cloud, your information is accessible at any time from any device, always. There are a variety of ways that CIMS staff can uncover the history of your cemetery, including ground-penetrating radar (GPR), surveying, and drone and 360 imaging. These services give us a comprehensive look at what's going on in your cemetery, which we use as a base to build out your map. Over the years, our team has taken numerous cemeteries from 'non-existent map' to a complete digital mapping system.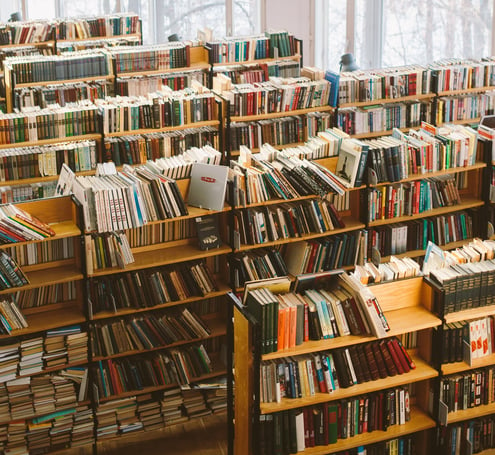 3. Consult with local experts
There may be local experts who can help you create accurate maps. Reach out to historical societies, genealogy groups, libraries, and other local organizations to see if they have any information or expertise to share. You may be surprised at what resources they have available!
4. Involve your community
Your cemetery is an important part of your community, and involving community members in the mapping process can be a great way to build relationships and generate support. Consider hosting a mapping day where volunteers can help you identify gravesites and record information. You can also use social media and other channels to gather information from the public.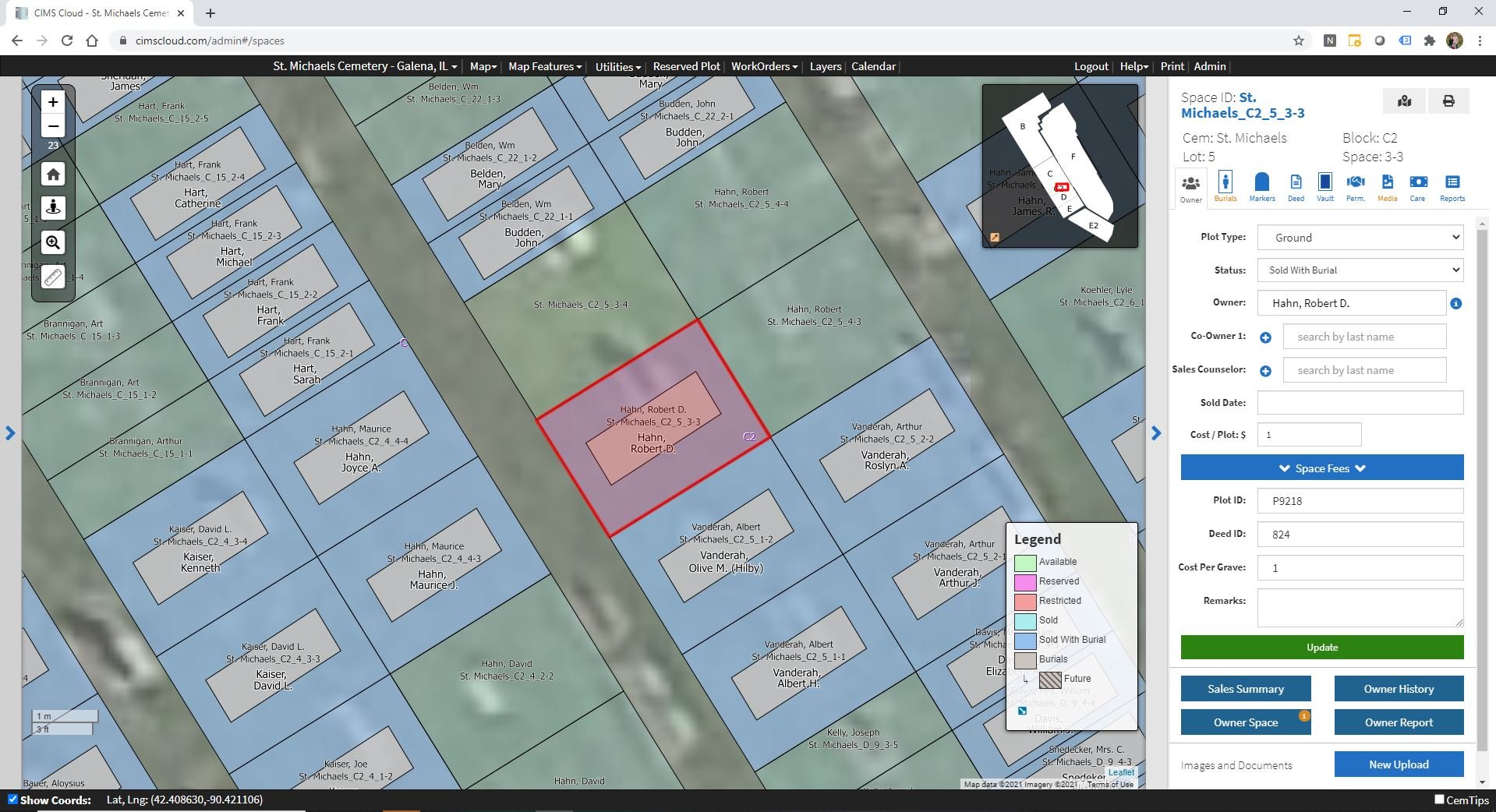 It takes time to populate your cemetery map in CIMS, but when your maps are up to date you will be able to clearly see which plots are available, streamlining cemetery sales operations.
5. Be patient
Creating accurate cemetery maps takes time and effort, so don't expect to have a complete map overnight. Be patient and persistent and keep working on your mapping project until you have a comprehensive and accurate map that can serve as a valuable resource for your cemetery and your community.
Accurate maps are an essential tool for cemetery management, and investing the time and effort to create them is well worth it in the long run. For the past two and a half decades, the CIMS team has helped more than 1,000 cemeteries create digital, interactive maps and simplify record-keeping. When you partner with CIMS, our experts are there to guide you on your journey to streamline your cemetery management every step of the way.
Interested in learning more about how CIMS can help your cemetery improve its maps and digitize its records? Schedule an online demo with a CIMS expert or request more information today!