3 Key Differences Between CIMS and Other Cemetery Software Companies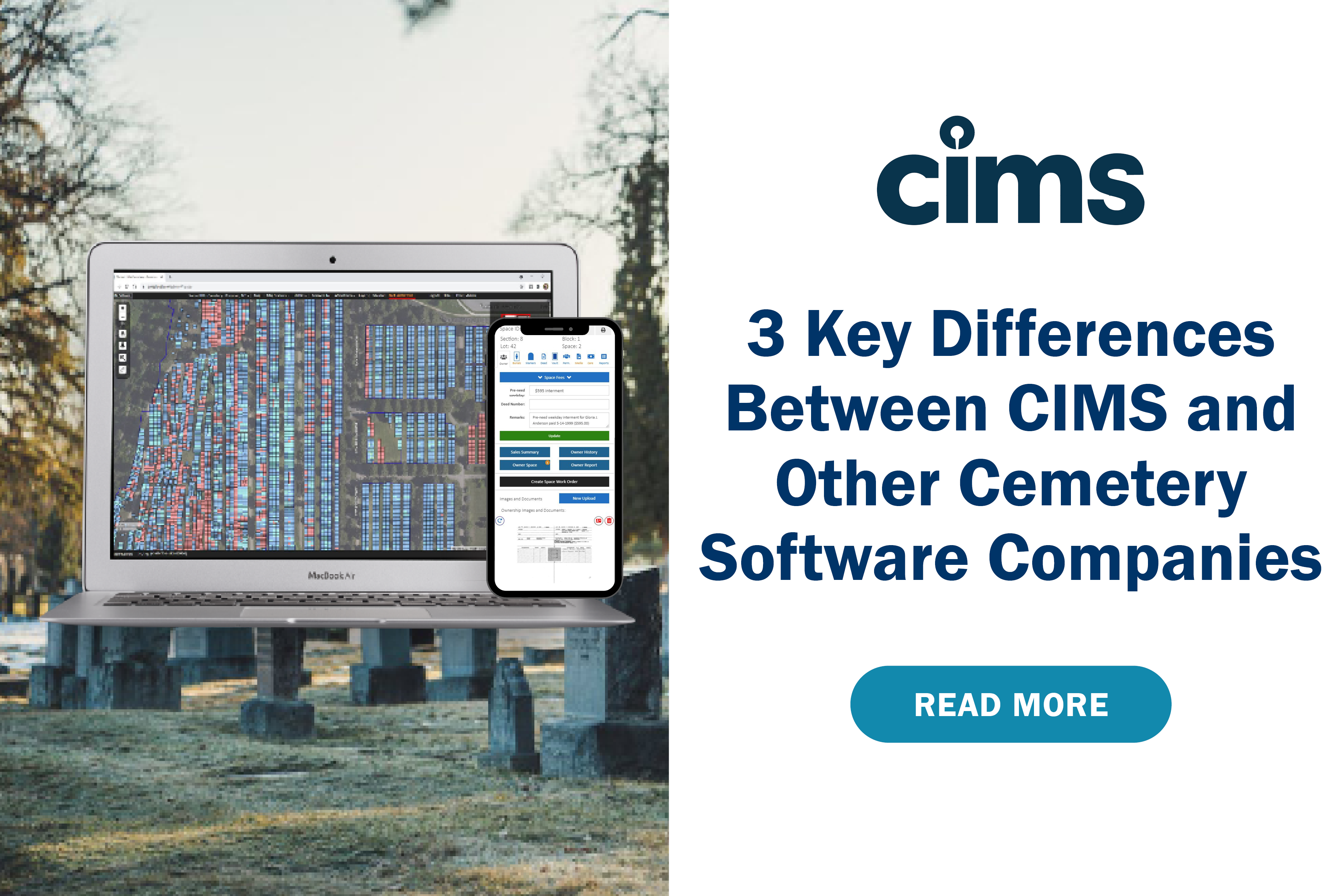 In the realm of cemetery software, sifting through the array of options can be a bit of a challenge. Yet, among all these choices, there shines a standout: CIMS. Between our three software selections – CIMS Light, CIMS Gold, and CIMS Platinum – CIMS offers robust and user-friendly solutions for cemetery management. These options exist to uncomplicate record-keeping and enhance the efficiency of day-to-day operations of cemeteries of all sizes and types.
In this blog post, we'll dive into the three core elements that define CIMS' value and set it apart from the competition.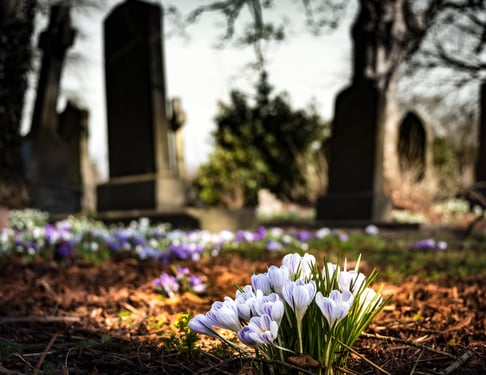 1. Longevity and Reliability
CIMS boasts a track record of 25 years in the cemetery software industry, highlighting its commitment to longevity and reliability. While other companies may come and go, CIMS has solidified its reputation as a stable and reliable partner. With the responsibility of maintaining burial records that are meant to last indefinitely, choosing a software provider with a proven history becomes crucial. Choosing CIMS ensures not just a software solution, but a long-lasting commitment to the preservation of your valuable data.
However, CIMS doesn't simply rest on its accomplishments; it's a dynamic solution that adapts to changing times. Through consistent software updates and the regular introduction of new features, CIMS ensures that your cemetery management experience stays at the forefront of advancements.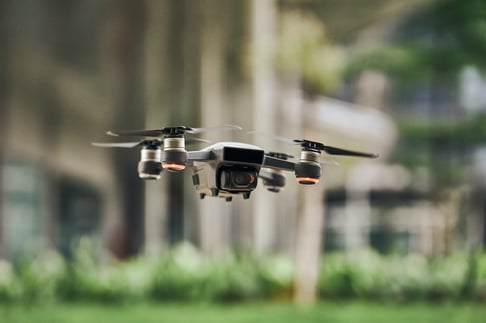 2. Precision Mapping and Technology Expertise
Backed by Ramaker, an architecture and engineering firm, the CIMS team takes pride in consistently being at the forefront of technological advancement and innovation, specifically when it comes to our mapping capabilities. Using high-resolution orthophotos we capture with our drones, we craft digital maps that are incredibly precise and spatially accurate. These maps can then be seamlessly integrated into CIMS Gold or CIMS Platinum to help our partnering cemeteries navigate burial plots, track occupied and available spaces, and oversee maintenance tasks.
Unlike conventional methods, CIMS employs a comprehensive approach to ensure the utmost accuracy of our drone maps. We strategically utilize ground control points (GCPs), precise reference points within the designated cemetery area, to correctly align all the map features. While other companies might neglect this crucial step, CIMS' use of GCPs results in an accuracy of up to an inch, in stark contrast to the typical 5 to 10-foot margin of error.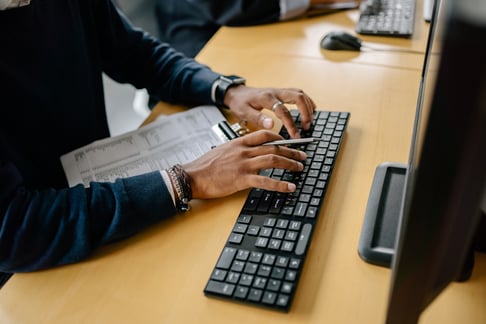 Exceptional Customer Care
CIMS' customer care goes far beyond the ordinary. Anchored by a dedicated US-based support team, CIMS users enjoy prompt, knowledgeable, and tailored assistance. Our team has over 75 years of combined experience, and consists of engineers, developers, GIS analysts, project managers, and technology specialists. This diverse expertise allows us to comprehensively address various aspects of cemetery management, ensuring that no challenge is too complex for us to handle. Software is only as good as its support, and the CIMS team also offers technical support to all its users. The dedicated CIMS team is available to help troubleshoot technical problems, ensuring timely resolutions that minimize disruptions to cemetery operations.
In our 25 years, we have cultivated close relationships with many of our partnering cemeteries. We understand the unique needs and aspirations of cemetery managers, making our solutions not only technologically advanced but deeply aligned with the practicalities of the industry. Whether you're seeking guidance on technical issues or strategic decisions, our team stands ready to provide support.
When it comes to cemetery software, it's important to choose a solution that not only meets your cemetery's immediate needs, but also embraces reliability, advanced technology, and quality customer service. In the ever-changing landscape of cemetery management, CIMS isn't just a solution; it's the optimal choice that combines experience, innovation, and excellence.
Ready to elevate your cemetery management? Get in touch with our team today!