Case Study: CIMS at Small Jewish Cemeteries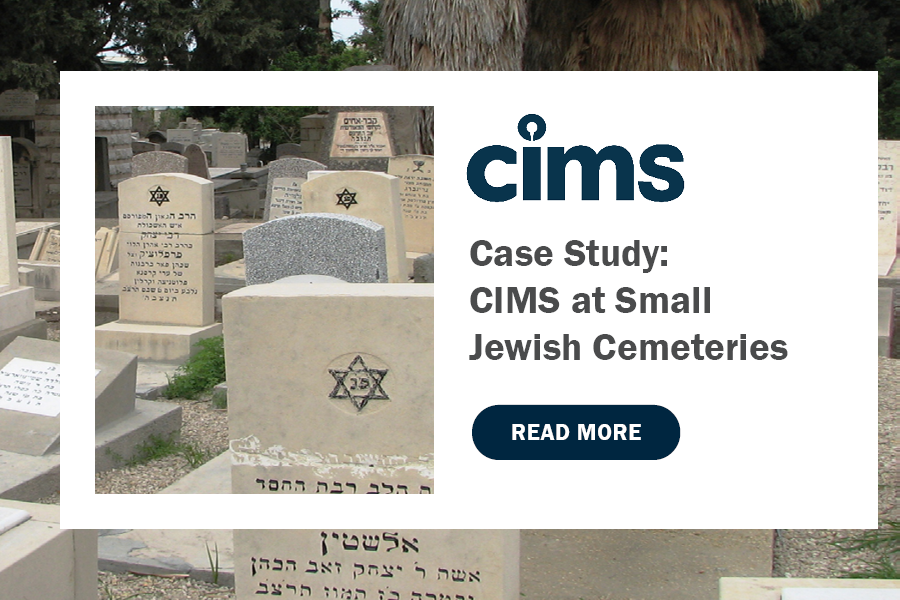 In the ever-evolving landscape of cemetery management, small cemeteries face unique challenges that require innovative solutions. These challenges, ranging from potential financial constraints and record-keeping difficulties to limited staff and volunteer support, can hinder efficient management and the ability to adapt to evolving needs. In this case study, we delve into the experiences of two small Jewish cemeteries, Beit Olamim in Madison, Wisconsin, and Mt. Nebo in Davenport, Iowa, and how they both have managed to successfully tackle these challenges by harnessing the power of CIMS.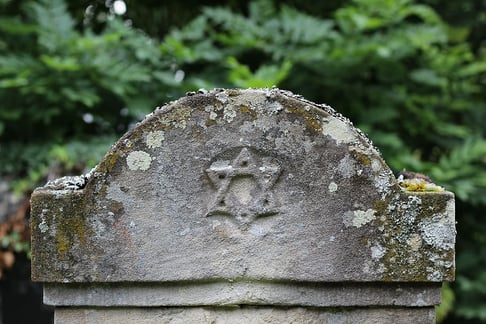 Beit Olamim
About Beit Olamim
Beit Olamim, situated within the expansive grounds of Sunset Memory Gardens Cemetery in Madison, Wisconsin, is a unique one-acre "cemetery within a cemetery." Rather than being owned and occupied by one specific synagogue, it is managed by the Jewish Burial Association of Madison (JBAM), a volunteer organization consisting of representatives from various synagogues and Jewish communities across Madison.
Beit Olamim offers two distinct burial areas within its grounds: Sha'ar HaRachamin and Sha'ar Shalom. The former is reserved for burials in accordance with Jewish law and traditional Jewish burial practices, while the latter is a section specifically designed to accommodate less traditional Jewish burials. By offering these two distinct burial areas, Beit Olamim embraces the diverse needs and preferences within the local Jewish community and fosters a sense of inclusivity.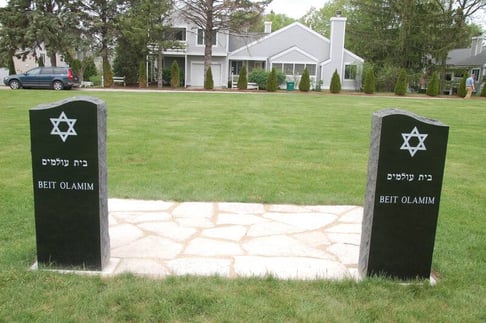 Implementation of CIMS
Recognizing the need for efficient cemetery management, Beit Olamim went live with CIMS Platinum in June of 2021. By doing so, they took a giant step in streamlining their operations, maintaining accurate records, and enhancing their engagement with visitors and families.
Through the use of CIMS Platinum, the highest tier of CIMS software, Beit Olamim has unlocked a range of advanced features and functionalities that have revolutionized its cemetery management operations. With convenient multi-user capabilities and cloud-based storage, CIMS Platinum eliminates the limitations of physical servers and individual devices, enabling seamless access to data from anywhere, at any time, using various devices such as PCs, laptops, tablets, and smartphones.
Additionally, CIMS has enabled the cemetery to maintain detailed records of burial plots, including plot owners, burial dates, and information that helps distinguish between Sha'ar HaRachamin and Sha'ar Shalom burials. This digital solution allowed for efficient plot management and reduced the likelihood of errors or misplacement of records. With the CIMS' financial management features, Beit Olamim is also able to keep track of cemetery finances, donations, and invoicing. This is especially helpful for the cemetery's volunteers, who are able to spend less time on administrative tasks and more time providing support to grieving families.

View of Beit Olamim through CIMS mapping software.
Mt. Nebo Cemetery
About Mt. Nebo
Mt. Nebo Cemetery in Davenport, Iowa, holds a rich historical significance. It was established by the founding German immigrants of B'Nai Israel Congregation in 1851, even before the formal organization of the congregation itself. This dedicated group formed an association to oversee the maintenance of the cemetery and establish early guidelines for Jewish burial within its grounds. This two-acre cemetery, situated within the grounds of Pine Hill Cemetery, is another example of a smaller "cemetery within a cemetery," showcasing the unique coexistence of Jewish burial traditions within the broader acreage of Pine Hill.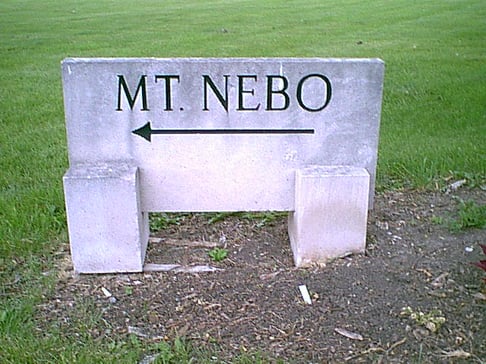 Implementation of CIMS
Mt. Nebo Cemetery embarked on a significant milestone in August 2022 when they went live with CIMS Platinum, marking a new era in their cemetery management. With a steadfast commitment to leveraging advanced technology, Mt. Nebo has embraced the power of CIMS to streamline their operations and deliver an exceptional experience to their community.
Beyond the standard CIMS Platinum capabilities, Mt. Nebo successfully integrated CIMS Ground Penetrating Radar (GPR) and drone photography services during their transition to CIMS software. Both technologies were instrumental in improving the accuracy and efficiency of their cemetery management practices. By utilizing GPR, the CIMS team was able to accurately map the cemetery grounds, identifying unused or unmarked burial plots for optimal space utilization. Additionally, drone photography provided high-resolution aerial images, further enhancing its maps and assisting with plot identification and navigation.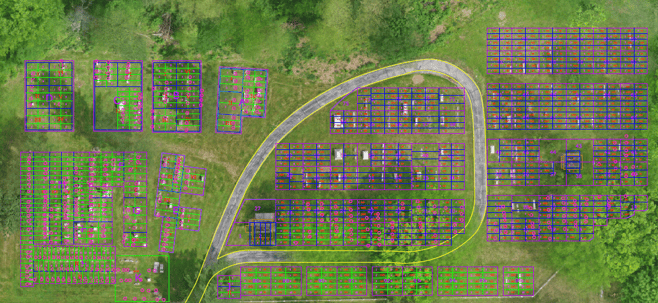 Aerial map of Mt. Nebo as seen through CIMS mapping software.
By embracing CIMS Platinum, Mt. Nebo has undergone a remarkable transformation in its approach to cemetery administration. With the array of advanced features at its disposal, including customizable record-keeping, secure cloud-based storage, and smart mapping, Mt. Nebo can now provide the highest level of service to its community while preserving the rich history of the cemetery.
CIMS provides cemetery management solutions for cemeteries of all sizes and types. If you're interested in making the switch to CIMS, request more information about our software or schedule a virtual demo with one of our experts!