5 Advantages of Cemetery Mapping Software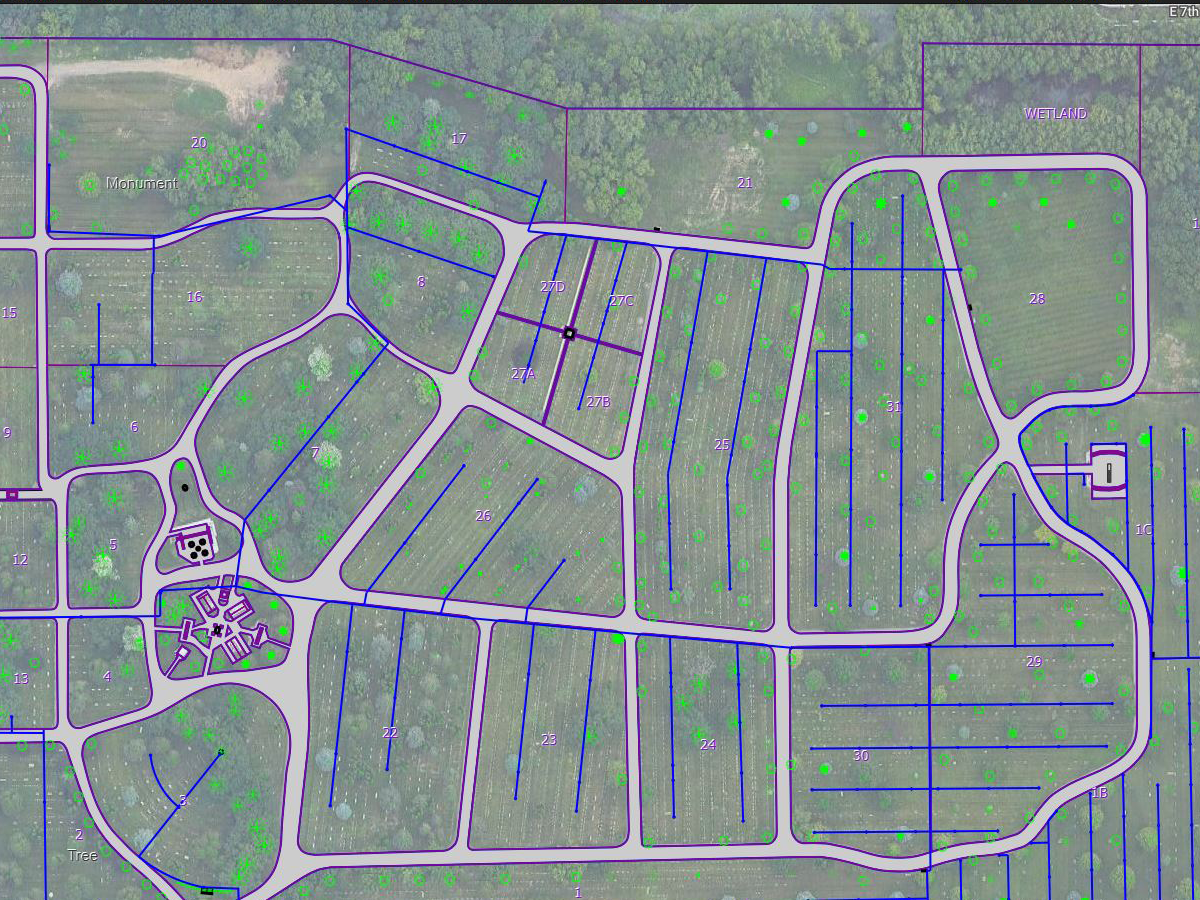 Aging paper maps. Tattered logbooks. Busy spreadsheets.
What used to be essential cemetery management tools are now creating customer service bottlenecks for some cemeteries. Why? For cemeterians, information everywhere is information overload. When maps and records are scattered across multiple sources, it's difficult to help grieving families quickly and effectively.
What happens when paper maps are damaged and there's no backup? How do you deal with conflicting logbook entries? Contradictions between sources creates uncertainty, making it hard for cemetery staff to tell which plots have been sold and which ones are available.
The less time cemetery staff spends searching for records, the more time they have to do what they do best: serve their communities. That's why so many cemeteries are streamlining administrative processes with cemetery mapping software.
Cemetery mapping software gives cemetery staff all the information they need, all in one place. It's a full-service CRM for cemeterians, designed to save them time and money. In this post, we'll identify five of the key benefits of cemetery mapping software.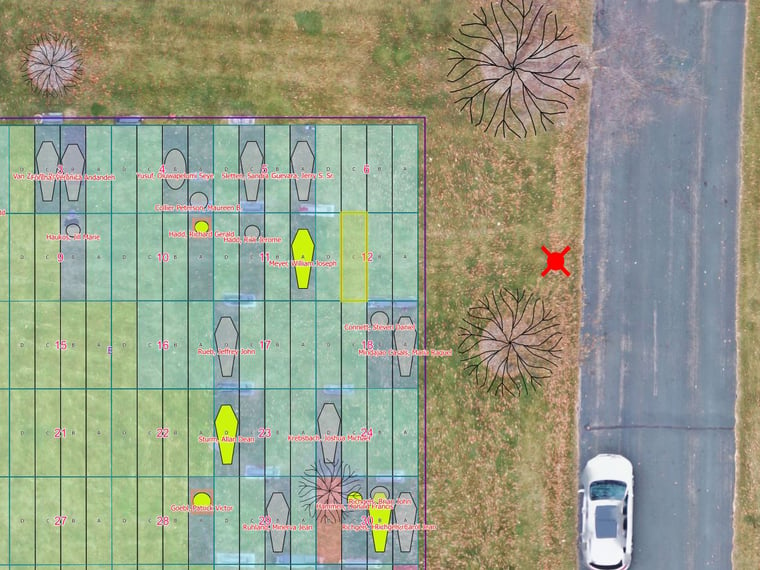 5 benefits of cemetery mapping software
By pairing a powerful database with accurate online cemetery mapping features, cemetery software matches important records and documents to relevant spaces, plots, and niches. As a result, all the information cemeterians need lives on an online map of their cemetery grounds.
Today's cemeteries are using mapping software to improve their administrative processes in a number of ways. Here are five advantages they see:
1. Your cemetery is your map
Cemetery mapping software uses images of your cemetery grounds as the base layer of your online map, meaning all burial information can be tied to the exact location of every burial in your cemetery. With all your burial data in one place, you can quickly navigate between cemetery sections and plot locations to find the information you need. Plus, GIS cemetery maps allow you to see other important cemetery features, like monuments, utility lines, and vegetation.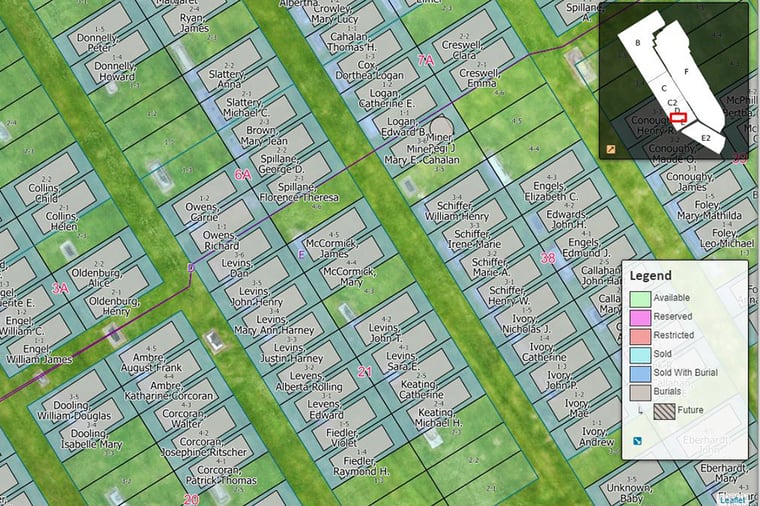 2. Easier record-keeping, fewer headaches
Investing in a single source for cemetery information simplifies administrative work and keeps your cemetery staff on the same page. By connecting all ownership, interment, and marker information on a secure digital map, cemetery management software makes it easier to locate and update records. Plus, with color-coded cemetery maps, cemeterians can get an up-to-date picture of cemetery business with a simple glance.
3. Conduct all cemetery business in one place
Many cemetery mapping software solutions—including CIMS—allow users to process work orders, create invoices, and conduct cemetery accounting thanks to integrations with platforms like QuickBooks and Salesforce. Instead of switching back and forth between cemetery tools, cemetery mapping software provides a one-stop shop experience for cemetery staff. The cemetery management tools they need are built into the software's interface.
4. 24/7 access to cemetery maps
Since most cemetery mapping platforms store data on the cloud, you can access your cemetery maps and records from anywhere with an internet connection. Unlike paper maps, online cemetery maps are safe from the elements. Plus, you don't need to be in the cemetery office to view them.
5. Expand your service offerings
The benefits of cemetery mapping software aren't just for cemetery staff. Cemetery mapping software allows cemeteries to serve community members in new ways. When cemeteries transition to online cemetery maps, they can also take advantage of features like walk-to-grave navigation, digital tours, and public Burial Search sites. These services give cemeterians more tools for helping grieving families.
Experience cemetery mapping software firsthand
Ready to enjoy the advantages of cemetery mapping software at your cemetery? All these benefits are available with CIMS Gold and CIMS Platinum. Whether you're looking to move your cemetery's records online and preserve them for generations to come or take advantage of the most advanced mapping capabilities in the industry, all CIMS products combine a range of features that can help you streamline operations and save money.
Curious about how CIMS could help your cemetery? Schedule a virtual consultation with one of our experts.