Case Study: Mapping Software for Municipal Cemeteries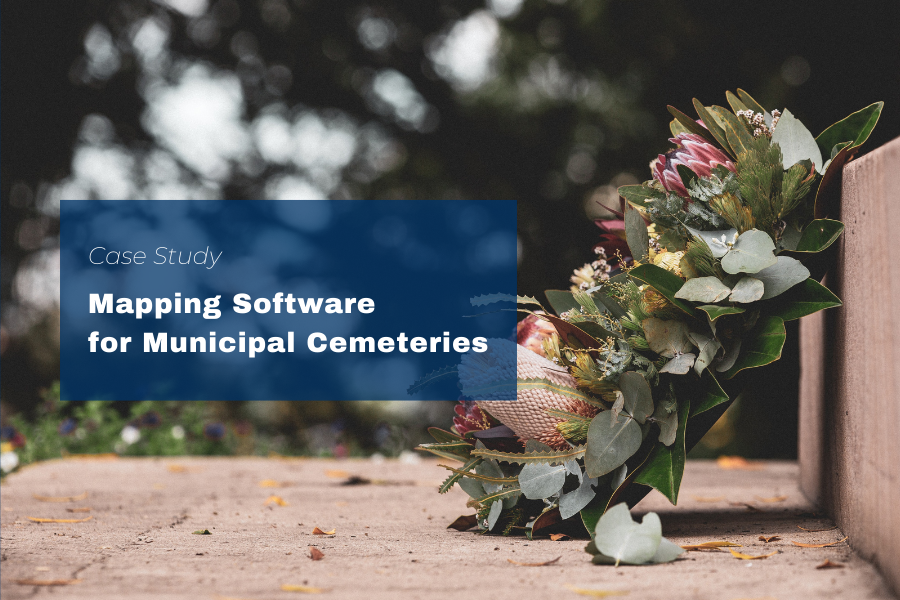 You could say that Sunset Hills Cemetery in Bozeman, Montana, was founded—at least in part—because of the local community's kindness to strangers.
Let's rewind. It's 1872. Mary Blackmore is supposed to be heading to the newly established Yellowstone National Park. But while riding in a stagecoach from Helena to Bozeman, her plans change.
She's sick. Pneumonia.
A local family takes her in, hoping for a speedy recovery. Meanwhile, her husband William keeps trekking toward Yellowstone. Days later, Mary's condition worsens, and William receives word that she's passed away. He returns to bury her in Bozeman and purchases the land surrounding her grave.
Legend has it that William donated that land to the city because of how the people of Bozeman cared for his ailing wife. That land? It's now home to Sunset Hills Cemetery and more than 16,000 burials (including John Bozeman, the city's namesake).
A century and a half later, the story of Sunset Hills Cemetery continues. Today, the cemetery is using custom cloud-based mapping software to support its customers—and the Bozeman community—in new ways.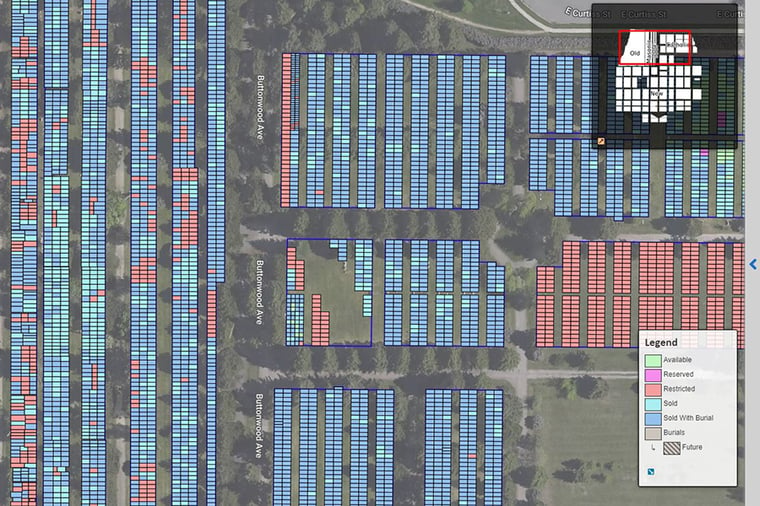 Challenge: Customizing CIMS for Sunset Hills Cemetery
Cemetery software should support your cemetery's processes, not re-write them. That's why the City of Bozeman partnered with CIMS to implement CIMS Platinum at Sunset Hills Cemetery.
Having worked with the CIMS team since 2006, the employees at Sunset Hills Cemetery weren't strangers to cemetery technology. They trusted the CIMS team to customize CIMS Platinum to complement the way the municipal cemetery's three full-time staff members and administrative assistant work.
Sunset Hills' staff was ready to move thousands of burial records to the cloud. But they also needed a cemetery CRM that would allow multiple users to update records at the same time, run the cemetery's custom reports, and help cemetery staff market the cemetery.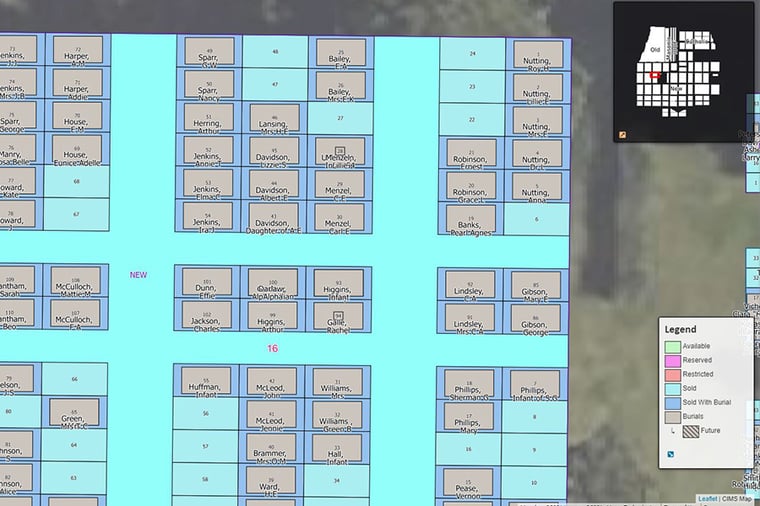 Approach: Moving Sunset Hills Cemetery to the cloud
First things first: The CIMS team had to transition Sunset Hills' records from desktop-based software to CIMS Platinum. CIMS Platinum connects all ownership, interment, and marker information to a real-time digital map of the cemetery. Since the software is cloud-based, multiple users can access the cemetery's CIMS database, work orders, and calendars from anywhere with an Internet connection.
"Cloud-based cemetery record-keeping means improving the everyday experience of cemetery managers," says Brandon Finley, Director of CIMS. "When their jobs are easier, they have more time to help customers."
While implementing CIMS Platinum, the development team created custom reports for receipt, agreement, and permit records at Sunset Hills. The cemetery may have changed their software, but they didn't have to change their processes. With these custom reports, CIMS houses all the tools Sunset Hills' staff needs to serve customers.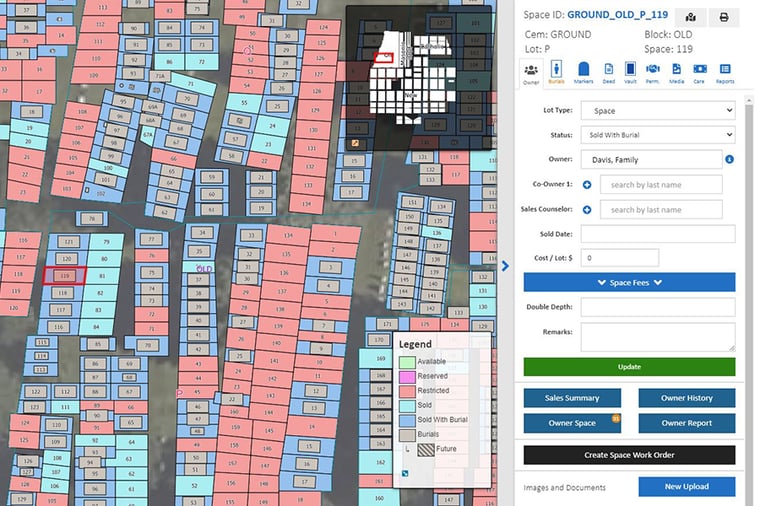 Outcome: Cemetery mapping software that simplifies daily operations
Today, the Sunset Hills Cemetery staff can view what's sold and what's available, all on a real-time digital map of their 73-acre grounds.
"CIMS is so user-friendly," says Shane Surber, Cemetery Foreman at Sunset Hills Cemetery. "We can use it to measure out for the stone setters so they know if they are in the right spot. It really streamlines our operations."
The city also worked with CIMS to create a Burial Search site for Sunset Hills Cemetery. Burial Search shares the cemetery's CIMS map and database online, allowing the public to browse burial records without the assistance of cemetery staff. This tool saves the Sunset Hills Cemetery staff time and allows them to help cemetery partners in new ways.
"Burial Search is great. Funeral directors really like how they can show a family exactly where their loves ones are going to be buried," says Surber.
About CIMS cemetery software
CIMS (Cemetery Information Management System) was born out of a commitment to the dedicated cemetery representatives who keep their cemeteries running. Over the past two and a half decades, the CIMS team has worked closely with more than 1,000 municipal, religious, and private cemeteries to create software and modules that simplify record-keeping and streamline everyday tasks.
Ready to get a quote for your cemetery? Request your CIMS proposal here.