Need to find a grave? Burial Search can help.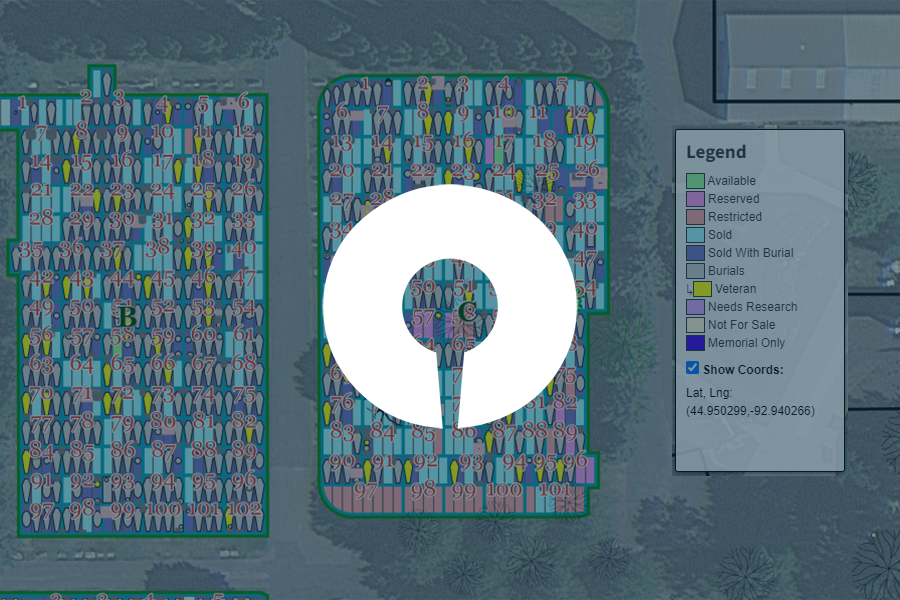 It's no surprise that thousands of people search for burial locations online every month. Locating a loved one's final resting place brings peace. But what happens when the family of the deceased—or genealogists—can't find grave sites online?
Although several websites allow users to locate burials, most of these sites are run by volunteers without cemetery affiliations. Their records are incomplete and sometimes inaccurate. While well-intentioned and useful in some cases, these sites aren't always reliable.
The problem remains. Families and researchers can't find accurate burial records, so they turn to cemeteries. They call. They email. They call again.
While most cemeterians are more than happy to share records, many cemeteries are understaffed, making it impossible to address every request. Despite their best efforts, cemeterians can't always make it to the phone. They can't promptly respond to every email.
This customer service bottleneck is a problem many cemeteries face. The good news? Cemeterians can take matters into their own hands. With tools like Burial Search from CIMS, you can create an online index of burial records and maps, complete with accurate and up-to-date information about your cemetery.
In this post, we explore how cemeteries use Burial Search to streamline cemetery business and share digital maps and accurate records with their communities.
An online grave locator for the public, by cemeteries
One of the main advantages of cemetery mapping software is having access to stunning digital maps of your cemetery. Why not share that experience with the public?
Burial Search helps cemeteries create their own online grave search sites and share burial records. These sites are custom to each cemetery and powered by the cemetery's cloud-based CIMS cemetery software database. Most importantly, Burial Search sites allow cemeteries to offer yet another resource to the families they serve.
Burial Search takes the guesswork out of locating a grave. Using a cemetery's Burial Search site, anyone can:
Search cemetery burials by first or last name
View images saved in CIMS
Find burials by browsing cemetery maps*
Explore availability*
Print cemetery maps*
Access walk-to-grave navigation*
Cemeteries track a lot of important data. By providing all this information online, cemetery staff can spend more time supporting families and less time responding to inquiries about burial locations.
Anyone looking for burial information at a cemetery using Burial Search can locate verified cemetery records online. Plus, when cemeteries pair Burial Search with CIMS Gold or CIMS Platinum, users can navigate interactive digital maps of cemetery grounds. The program provides block, lot, and space numbers as well as GPS coordinates for each burial, allowing users to navigate directly to graves using their smartphones.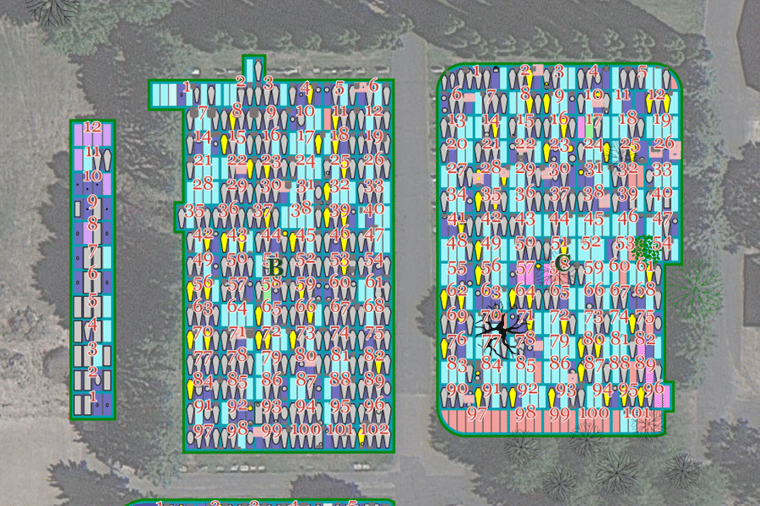 How Burial Search saves cemeteries time
Burial Search frees up time that would otherwise be spent helping visitors and genealogists locate grave sites. It's an invaluable resource for the public, and it's an invaluable resource for cemetery staff.
Think of it this way: Having a Burial Search site is like adding a 24/7 customer service representative to your cemetery team. Since all Burial Search data is stored on the cloud, cemetery records are always available online. The public always has access to updated cemetery maps, along with GPS coordinates for each burial.*
The best part: there's no additional data entry involved. Burial Search automatically includes any updates you make to your records while using CIMS. That means your Burial Search site is always current.
Want to see how cemeteries like yours are using Burial Search to share information? Explore cemeteries using Burial Search here.
Get a quote for Burial Search
Ready to take control of your cemetery records with Burial Search? Request Burial Search pricing information for your cemetery here.
Note
*Mapping features are available for cemeteries using CIMS Gold and CIMS Platinum.