What is walk-to-grave navigation?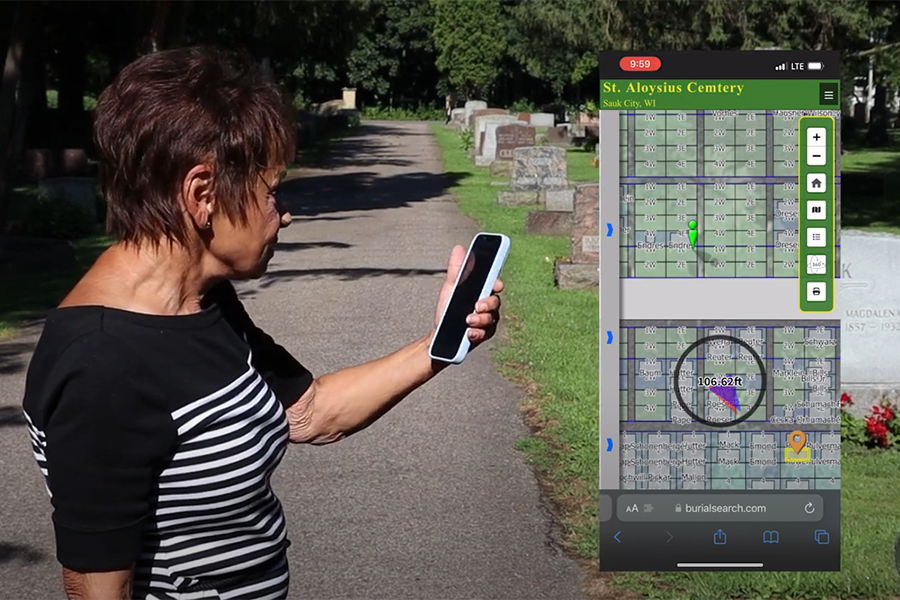 Many cemeteries in the United States have been around for centuries. That doesn't mean their management practices are stuck in the past.
From drones to ground penetrating radars, there's no shortage of cutting-edge technology present on today's cemetery grounds. Leading cemeteries are finding new ways to operate more efficiently.
Case in point: Walk-to-grave navigation helps cemeteries reach more customers while also saving their staff time.
In this post, we explore walk-to-grave navigation for cemeteries. What is it? How does it help cemeteries serve customers? We answer these questions—and more—over the course of this article.
What is walk-to-grave navigation?
Walk-to-grave navigation is a cemetery mapping software feature that allows the public to access walking directions to burials at your cemetery. Powered by GPS technology, walk-to-grave navigation helps users quickly find their loved ones' gravesites without the direct assistance of cemetery staff. This easy-to-use mapping tool helps cemeteries provide a better guest experience while saving employees time that would have otherwise been spent responding to inquiries.
Users can access walk-to-grave navigation at participating cemeteries from any smartphone with an internet connection. They can do so by visiting the cemetery's Burial Search website or scanning a QR code at the cemetery office.
When users request directions via Burial Search, an interactive map will appear. This map will show users where they are in relation to the burial and update their location as they navigate the cemetery grounds. The best part? Walk-to-grave navigation is available even when staff are not. Your staff does not have to be physically present to provide assistance. As long as guests have internet access, they will be able to see your digital cemetery map.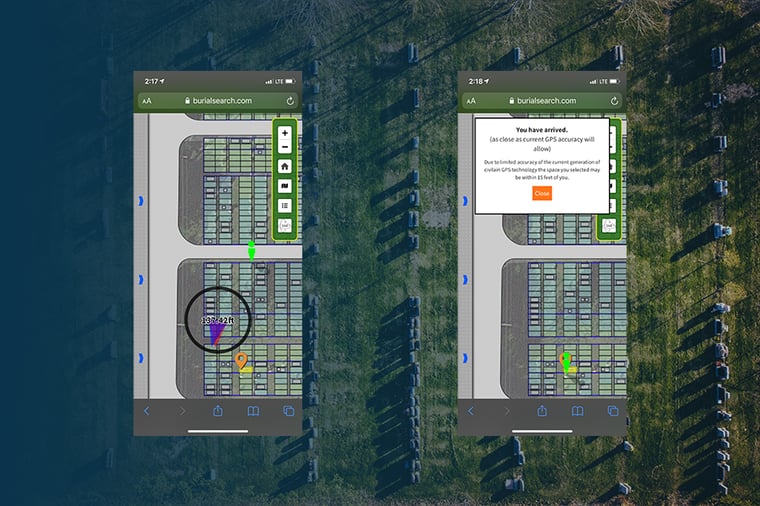 Why cemetery wayfinding technology matters
Cemetery managers constantly juggle a variety of responsibilities. Between comforting grieving families and maintaining their cemetery grounds, many struggle to find a free moment during the workday. Technology like walk-to-grave navigation helps to ease this burden by eliminating routine tasks. In essence, adding walk-to-grave navigation to your cemetery's software subscription is like adding another member to your cemetery team.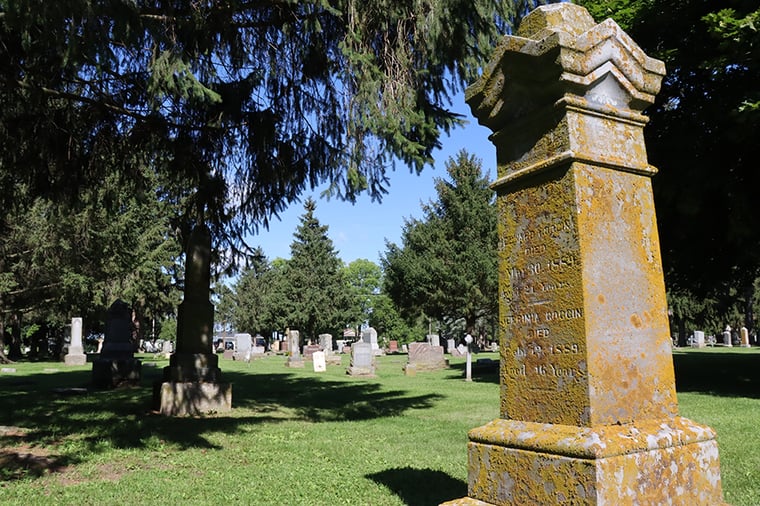 How to provide walk-to-grave directions at your cemetery
Walk-to-grave navigation is available to all CIMS Platinum users with Burial Search. Burial Search is the public portal to the data that cemetery managers enter into CIMS cemetery software. By accessing this portal, the public can look up information about their loved ones from their home computers or smartphones. After finding a grave on Burial Search, users can immediately get directions to it.
CIMS developed Burial Search in response to a widespread problem in the cemetery industry: Thousands of folks search for where their loved ones are buried every month. However, many of these gravesites can't be found online. When these searches aren't successful, people turn to cemeteries for answers, flooding their phone lines and overwhelming staff members. Burial Search effectively eliminates this customer service bottleneck by providing accurate burial information online.
Interested in making your maps and records available to the public? Request pricing information for Burial Search here.
About CIMS cemetery software
CIMS (Cemetery Information Management System) was born out of a commitment to the dedicated cemetery representatives who keep cemeteries running. Over the past two and a half decades, the CIMS team has worked closely with more than 1,000 municipal, religious, and private cemeteries to create software and modules that simplify record-keeping and streamline everyday tasks.
Want to see CIMS in action? Schedule a free software demo here.